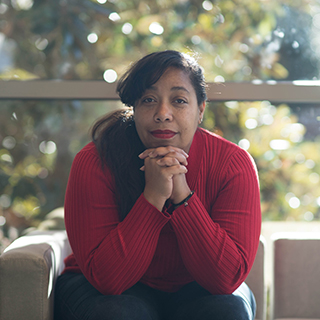 Unlike some writers, I didn't realize how much I enjoyed writing until fifth grade when a couple of friends and I decided to create a school newspaper. Over the summer, we each choose topics to write about. A week before school started, neither of my co-writers had created anything—I ended up writing the entire newspaper by hand, using pseudonyms to support the unique personalities I created for each section of the paper.
The amount of effort I put into that newspaper project made me recognize that writing is something I wanted to do for the rest of my life.
Between then and college, I wrote primarily for myself. I had a small group of friends who read my work but I never expected to write for larger audiences. One of my writing professors reminded me that writers write every day. Although I took a long break from writing when I became a mother, I never stopped dreaming up characters and story lines.
Bio
Lisa Noël Babbage is an author, teacher, and philanthropist who has dedicated her keyboard to challenging topics that edify her readers. As the great-granddaughter, four times removed, of English polymath Charles Babbage, she has spent fifteen years teaching math and science in the public school system in Georgia, where she lives. In 2011, she took a three-year leave of absence from her profession to inaugurate a non-profit organization, Maranatha House Ministries (MHM, Inc.), aimed at the fight against homelessness.
As a child, Babbage, along with her mother and brother, were frequently homeless. This and other bibliographical tales are the premise behind her non-profit and her first non-fiction work *333 Miracles* (Crossbooks, 2011, re-released by Botany Bay Books, 2018, both available on Amazon). After returning to the classroom for two consecutive years, Babbage left the public school arena permanently to simultaneously launch what she calls "her dream job" as Dean of King's Preparatory Academy (opening 2019), while working as an adjunct professor through Southeastern University, and acting as chairperson of MHM, Inc..
Her second adult nonfiction effort, *Not So Cookie Cutter Kids* (Botany Bay Books, 2018) chronicles her last year's journey as a public school educator. This publication is a seminal work designed to function as a professional development tool for K-12 and home-schooling teachers. The book will be released in two versions. One, designed to be read alongside a Self-Reflection Guidebook that contains activities for individual professional development, and another that will serve for on site level implementations.
For early readers, she has a two-series in production, *Brad Yang Travels the World (Botany Bay, 2020), which is a spin off of Major, Minor, and Minimus* and the Let-Me-Learn Series which combines cross-curricular connections and the opportunity for children to illustrate their own books. The latter was a product of necessity as she says, "I had books written with no one to illustrate." Her first attempt at young literature came with *Jump Little Girls* (Xulon Publishers, 2013). Babbage and her brother, an illustrator, are planning their first graphic novel, Myrmidon, for a 2019 release. Among her other accomplishments, Lisa has taken a seven-year volunteer effort and turned it into an unscripted series, airing for television that will air in the Fall 2019, for which she is creator and producer.
As a follower of Christ, through her church, she facilitates Divorce Care classes and writes blogs and devotions as a part of a team of writers at Free Chapel. Babbage holds an M.A. in education from Mercer University, and pursued a PhD in Public Policy (ABD) from Capella University before undertaking a two-year recovery from meningioma which is now in complete remission. She has two adult children and lives in Northeast Georgia. She credits her relationship with Jesus for her salvation (2010) and subsequent joy. She loves people and giving back to her community through her teaching, writing, and entrepreneurial endeavors to make her community great again.
FAQ
Born
March 22, 1971
Philadelphia, Pennsylvania
Citizenship
United States, Australia, United Kingdom (eligible)
Origin of Name
Lisa diminutive form of paternal grandmother's name, Elizabeth
Noël for Christmas
Babbage from Babbacombe, Torquay, Devon, England
Notable Relatives
Charles Babbage, "Father of the Computer" and author, great-great-great-great grandfather
Stuart Barton Babbage, Anglican Priest, teacher, and author, grandfather
Ross Babbage, educator, national strategist and author, first cousin, once removed
Herbert Ivan Babbage, painter and author, grand uncle
Organizations
| Creator/Producer | Board Member | Affiliate/Partner |
| --- | --- | --- |
| Babbage America | Maranatha House Ministries | Free Chapel |
| Botany Bay Books | King's Preparatory Academy | Educationally Yours, LLC. |
| The Wedding Year | | |
| Lisa's ATL | | |
| By Faith | | |
| Womb Mates | | |
| Brad Yang Travels the World | | |
Scripture
Jesus was matter-of-fact: "Embrace this God-life. Really embrace it, and nothing will be too much for you. This mountain, for instance: Just say, 'Go jump in the lake'—no shuffling or shilly-shallying—and it's as good as done. That's why I urge you to pray for absolutely everything, ranging from small to large. Include everything as you embrace this God-life, and you'll get God's everything. And when you assume the posture of prayer, remember that it's not all asking. If you have anything against someone, forgive—only then will your heavenly Father be inclined to also wipe your slate clean of sins."

Mark 11:22-25 The Message version